Technical progress and future security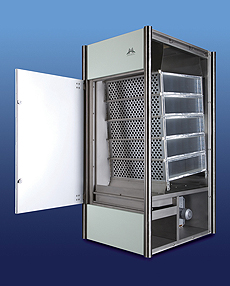 Technical progress cannot be stopped. Even innovative Monforts ranges are subject to constant improvement and development. We make new findings available for the benefit of earlier generations of Monforts ranges in the market, for which we offer a number of refurbishment and extension kits for higher productivity, lower power consumption or adaptation to new trends in the market at attractive fixed prices.
Experienced Monforts technicians make your system future-proof at shortest downtime so that production can be resumed as quickly as possible. This makes you fit for new challenges of the future and you can be sure to be competitive in the market for a long time.
References 2012/2013
India – modernization of the predrier of a dyeing range
India - modernization of a dyeing range
Pakistan - modernization of a shrinking range model Monfortex 8000
Spain – technical upgrade of a stenter frame range
Taiwan - modernization of the inlet and outlet section of a stenter frame range
Thailand - modernization of a stenter frame range
Turkey - modernization of a dyeing range for the Econtrol dyeing process